Simple gifts, from Over the Horizon, a 2 person show with Sadko Hadzihasanovic at Open Studio
( go to Open Studio for practical details)
curated by Rebecca Travis
Simple Gifts
"Tis the gift to be simple, 'tis the gift to be free
Tis the gift to come down where we ought to be,
And when we find ourselves in the place just right,
'Twill be in the valley of love and delight."

Shaker song
Simple Gifts, Libby Hague's new woodcut installation for Open Studio is a story of struggle, displacement and human connection.
This work began as a response to the migration crisis in Europe; it has broadened into a story of women seeking a better life by helping each other and themselves. Hague wants "to shape the moral force and imagination of people's hopes in desperate circumstances."

Covid distress has created a huge awareness of our need for companionship and its simple gifts. By embracing the idea of community as both a cure and reward of our distress, this work is intended to encourage those who feel they are struggling in the isolation of our plague. The "river " also suggests a deep desire for reunion with friends and family who have died from Covid. The Gardiner Expressway brings the story to Toronto's doorstep; the work ends with a vision of heaven, with families and lovers reuniting, the sustaining hope of quiet friendship.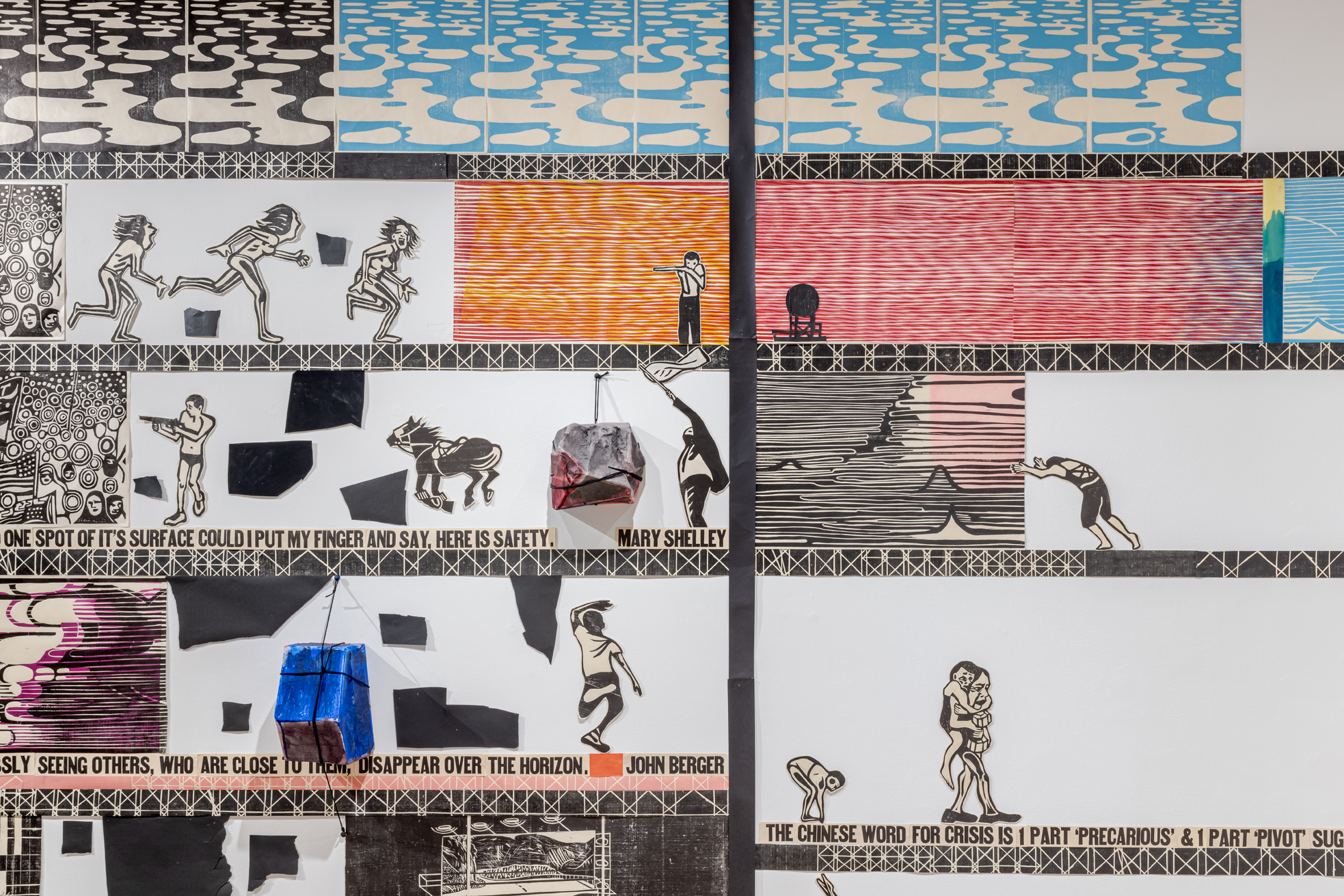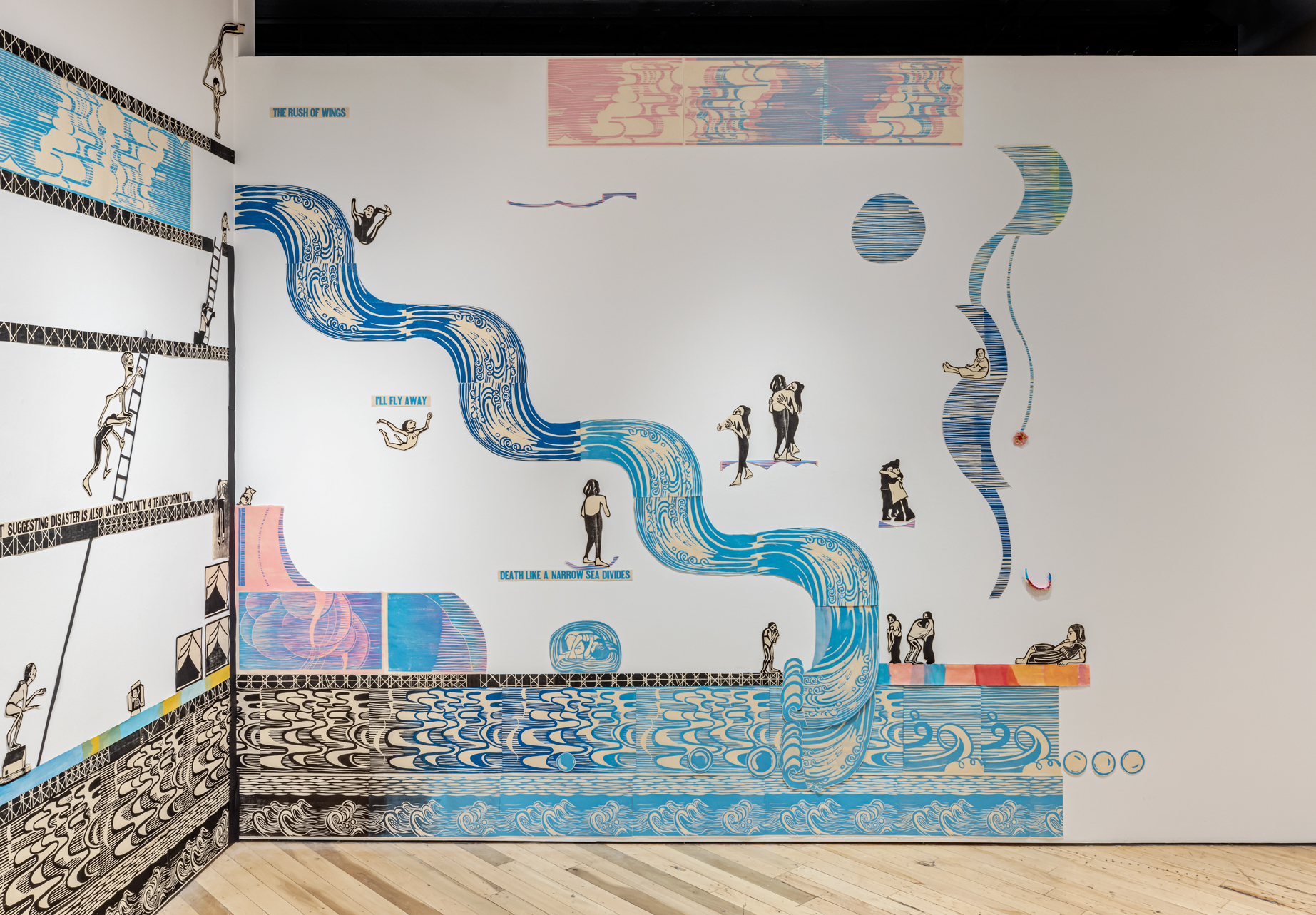 Photographs, Toni Hafkenscheid
Thanks to Rebecca Travis, curator and to the OS Director, Pat Macaulay.
Thanks as well to Jess Palmer for her patient installation help and to the OAC for a Material assistance grant to pay for this assistance.