Every Heart can Grow Bigger: make room,
Odd Gallery, KIAC, Dawson City, Yukon
"The century of people helplessly seeing others, who were close to them, disappear over the horizon".
John Berger.
This work is a response to global migration crises and the moral challenges they pose. As long as we have natural disasters and wars, we will have the displacement of people who are looking for safety and a better life. Where they land, they change local cultures. It is a world in flux with each person transformed at the point of contact and little achieved without community.
L.H.
for context, the complete exhibition is 95 ft. and ceiling is 9.5 ft.


photo credit: Tara Rudnickas


photo credit: Tara Rudnickas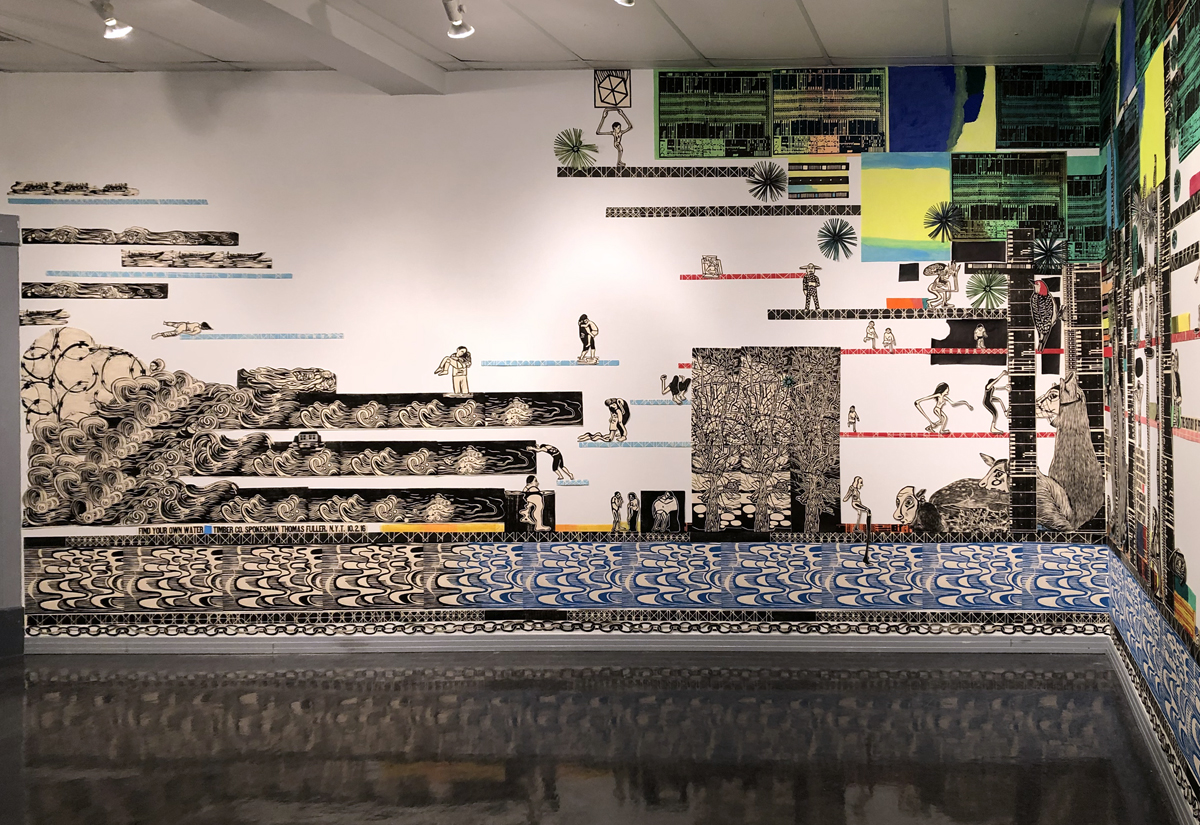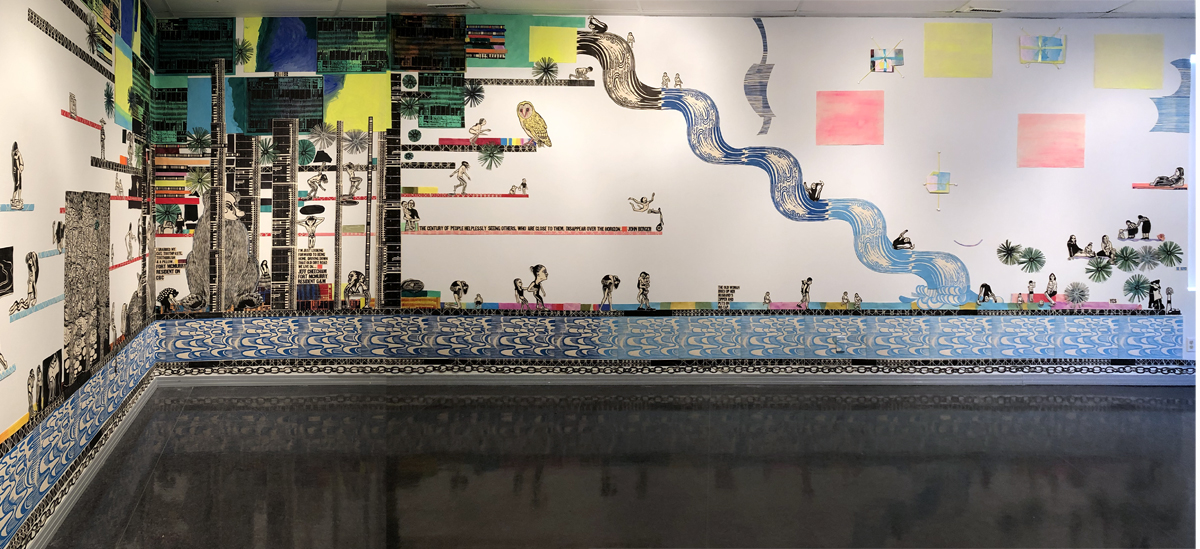 This exhibiton has been adapted from two previous installations; the first at Gallery Stratford, curated by Angela Brayham, 2019 and the Karachi Biennale, 2019 curated by Muhammad Zeeshan.

I would like to thank, Philip Anisman, Meg Walker who wrote the gallery brochure and the Dawson City artists who helped with the installation; Kim Edgar, Annie Kierans, Rian Lougheed-Smith, Charles Sheppard, and Gallery Director Tara Rudnickas. My special thanks to Odd's capable and considerate Tara Rudnickas. I found the friendly and creative cummunity I had been led to expect.
I was also thrilled with the Air North part of my trip flying over Whitehorse to Old Crow at sunrise, Inuvik and on to Dawson CIty. It still seems like a a magical incantation.
Libby Hague would like to gratefully acknowledge the generous support of the Ontario Arts Council for funding assistance with this installation.