Disaster is also an Opportunity, ProTO-type(s) Galeria ASP w Krakowie, International Print Triennial Society in Krakow
3D scan of the show!
ProTO-type(s) exhibition: virtual walk

Toronto studio set up, Photographed by Toni Hafkenscheid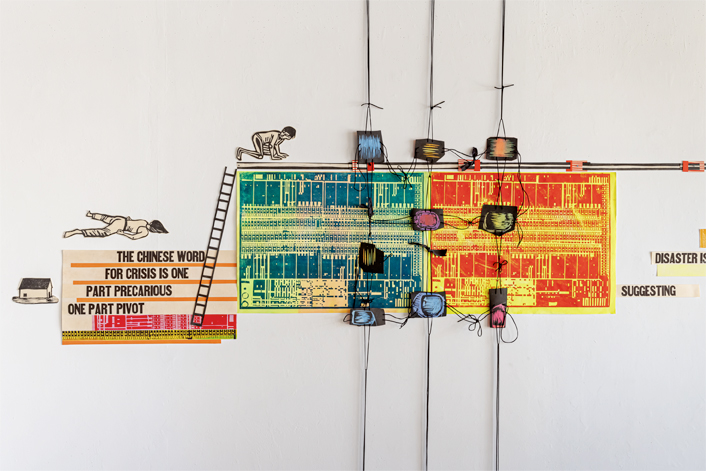 Other exhibiting artists are: Jordan Baraniecki, Bonnie Baxter, Derek Michael Besant ( who was also the curator), Mark Bovey, Yael Brotman, Sean Caulfield, Briar Craig, John Dean, René Derouin, Karen Dugas, Alexandra Haeseker, Libby Hague, Bernd Hildebrandt, Liz Ingram, Jo Ann Lanneville, Julie Oakes, Patricia Olynyk, Richard Sewell, Jewel Shaw, Tracy Trempleton, Walter Jule.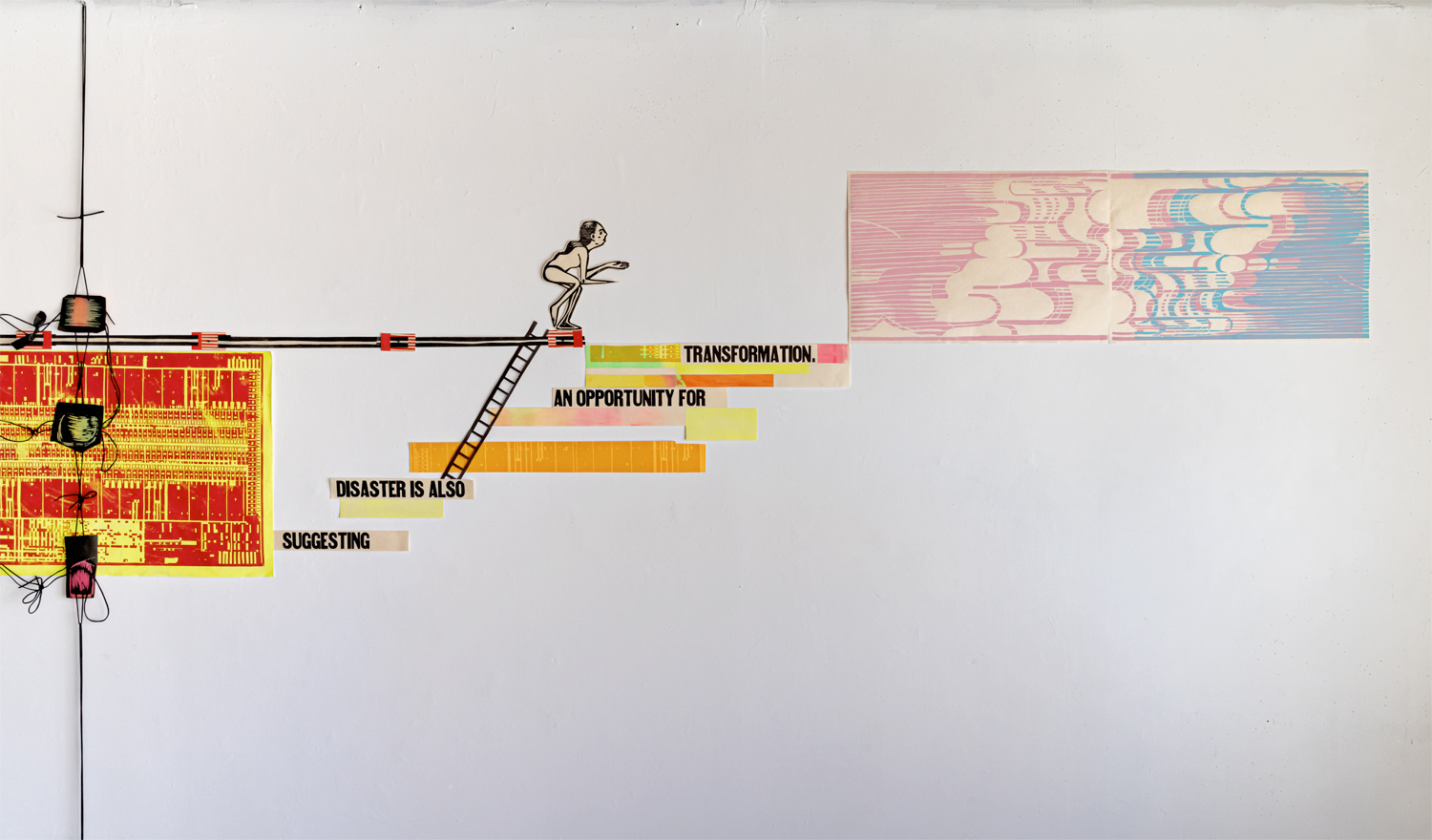 The Chinese character for crisis is one part "precarious" and one part "pivot", suggesting that disaster, too, is an opportunity for transformation. This work, "Disaster is also an Opportunity," presents our disaster-filled world as an opportunity for change. The floating house and a possible drowning victim suggest a disaster from which some have made an escape. The final chromatic shift suggests, this might lead them to a better life
The idea for this work began with the reaction to the police killings of black citizens in the US, which led to Black Lives Matter protests; instead of being overwhelmed, young people of all races around the world supported each other in a call for equality and justice. They transformed despair and anger into inspired protest, inspired others and began to change the political landscape, as we saw in Georgia's runoff elections.
Closer to home, people feel overwhelmed by Covid-19. I want to create hope by reminding people of their own agency.